Toolbox
The vending machine ASK 100 is a toolbox of a new generation with a patented 3D pass off mechanism and with a control program for operating and support of the warehouse economy.

  ASK 100 (AUTOSTORE KEEPER) is instrumental to storing and passing off various kinds of cutting tools from inserts, end mills, drills etc. which are stored on up to 26 shelves. There can be up to 15 different boxes on each shelf which means that for example in the case of storing tools in packages with maximum with 40mm, the toolbox can take up to 390 different tools.
  The maximum dimensions of packages that can be placed in the toolbox are – depth 120mm, width 600mm and height 100mm. Each position on the shelf can be further divided in half. This provides maximal variability of the toolbox. The shelves can be pulled out for easier filling of goods.
  The operating system allows only the permitted people to use the toolbox (the identification can be made either by a chip card or a digit code). The system also keeps the records on the goods motion and the information can be obtained via email or FTP server. This way every customer gets high-ranking summary and control of the tools consumption.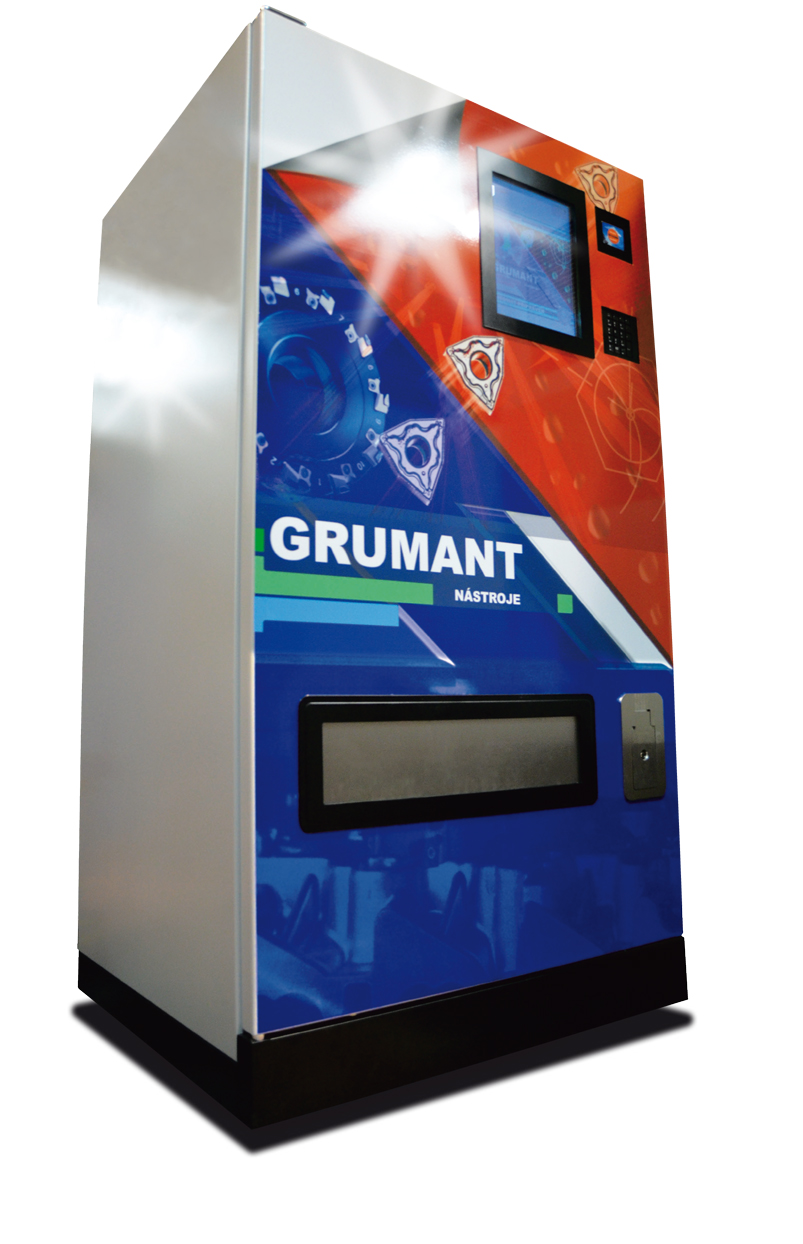 The vending machine description:
stock room for up to 390 kinds of goods
26 shelves with up to 15 positions for tools on each shelf
3D pass off mechanism
PC with 15 inch LSD monitor protected by glass with a plastic firm
utility software with stock economy
internet connection via LAN (GPRS)
communication via FTP server and email
protection against breaking in