Machine tools
SMEC MACHINE TOOLS
SMEC company was founded in 1988 as Machine Tool Division of Samsung Heavy Industries, Ltd. Later it was transferred to Samsung Aerospace Industries to be separated in 1999 as a separate entity SMEC Co., Ltd. Certainly there is no doubt about the quality and high technical level of the products of high-tech companies.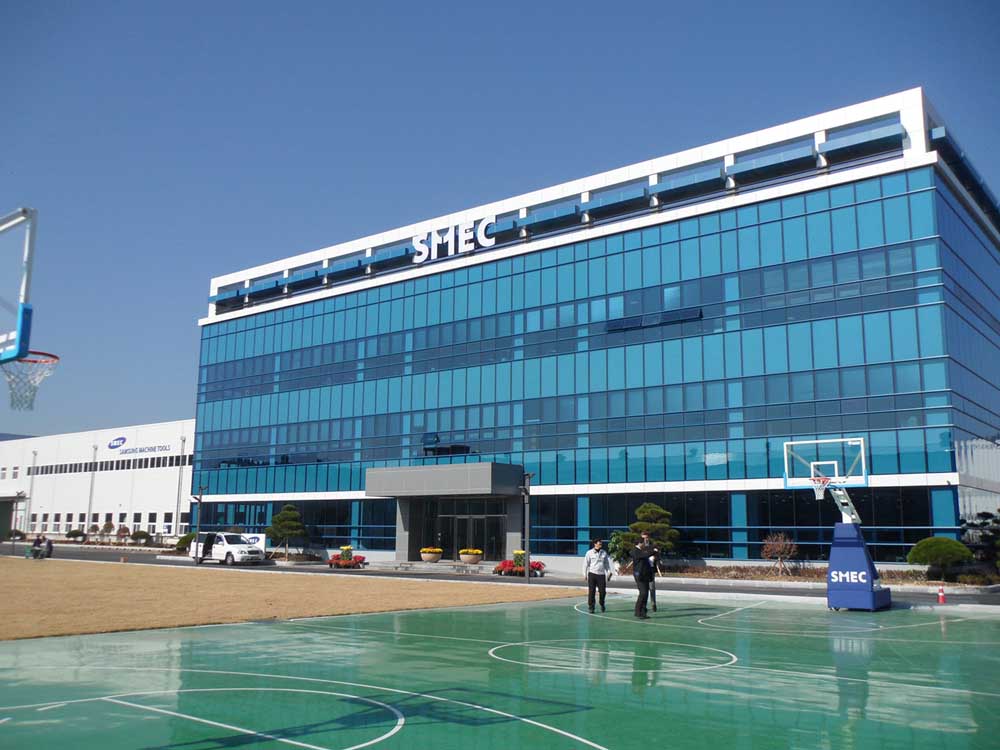 In the sale of CNC machines is Grumant strong partner for SMEC and more than 20 years of successfully promoting a new concept of deliveries of a wide and complete range of tools and perfect technological service for more than 800 customers in the Czech Republic and Slovak.
Now you have a unique opportunity to create world for yourself! Invite Grumant and expand your production of high quality CNC SMEC. Company Grumant, the importer of these machines for our market is the guarantee of reliability, excellent service, technical support and guarantees high quality of all machines and services. With our help you can obtain the highest possible productivity!
A unique combination of 20 years experience Grumant team that excels in supplying cutting tools and technologies together with selling SMEC CNC creates a perfect combination. Customers get the best: full service, modern technology and know-how. We bring a new trend for czech and slovak industrial companies through advanced, reliable products and services, talented people and responsible approach to business.
Be modern, be inspired, choose the best connection SMEC & Grumant!